May 26, 2023
The monsoon-filled western Ghats put any traveler into a trance. The cold wind that blows along and the occasional fog that comes along beautifies the scenery beyond compare. Such is the marvel of this place…with coffee-filled estates and the glory of pure nature. Famously called theKailash of the South, step into Mullayangiri mountains for an invigorating trek. Lets go for a camp brings to you the 2 Days 1 Night Chikmagalur Belur Halebeedu Trip.
Also ,  horseshoe viewpoint, as well as Baba Budhan giri, are to be seen. Along with the tremendousness of buttermilk waterfalls, these are sights meant to be imprinted upon our memories forever. Along with the forests, we have Belur and Halebeedu.which exalts Chikmagalur to a world heritage status and is an enriching stone expedition. You will experience all this in our 2 Days 1 Night Chikmagalur Belur Halebeedu Trip.
Join us as we take you through the captivating landscapes of Chikmagalur, Belur, and Halebeedu on a memorable tour. Our 2 Days/1 Night journey is  designed to give you the best of these captivating locations.
The journey starts with a trip to the well-known horseshoe viewpoint, where you'll be met with breath-taking panoramic vistas that extend as far as the eye can see. You will be in awe of nature's magnificence as you travel through the misty valleys and undulating hills. We'll take you to Baba Budhan giri, a revered mountain range renowned for its spiritual significance and mesmerising beauty, just when you think it can't get any better.
But that is not where our adventure ends. Get ready to be mesmerised by the magnificent Buttermilk Falls, which cascade down with utmost grace and create a symphony of nature's elements. You will feel humbled and energised by the falls' incredible strength and magnificence.
We will experience the rich cultural legacy of Belur and Halebeedu as we go more into Chikmagalur. Ancient temples and time-tested architectural marvels can be found in these historic communities. Prepare yourself for an educational stone excursion as you explore the complex carvings, gorgeous sculptures, and the stories they reveal about the area's great past.
The Maldives, officially the Republic of Maldives, is an archipelagic state in South Asia, situated in the Indian Ocean. It lies southwest of Sri Lanka and India, about 750 kilometres from the Asian continent's mainland. Maldives is popular among tourists for its naturally pleasant environment including the blue ocean, white beaches and clean air. The weather in Maldives is also appropriate for various water sports and activities. Our 4 Days 3 Nights Maldives Trip is the best option if you're seeking for an amazing vacation. You'll be welcomed by pristine waters and breath-taking panoramic vistas as soon as you land in this tropical paradise. Our well planned itinerary makes sure you get the most out of your stay in the Maldives and take advantage of everything it has to offer.
No matter what you're looking for—adventure, relaxation, or a romantic getaway—our 4 Days 3 Nights Maldives Trip guarantees to leave you with lifelong memories. Set out on a trip to paradise right away, and you'll return with cherished memories that will last a lifetime.
Try your hand at thrilling water activities like jet skiing, parasailing, or paddleboarding if you're looking for an adrenaline rush. Feel the thrill and excitement as you glide across the waves while soaking up the warm sun's rays. The Maldives' excellent climate makes it the ideal water sports destination. Every island in the Maldives is unique and beautiful, providing a window into the region's diversity. Enjoy delicious regional cuisine and let the flavours entice your palate.
Relax at night in opulent quarters with every comfort and convenience at your fingertips. Wake up to beautiful sunrises that fill the sky with vivid colours after drifting off to sleep to the soothing sound of the ocean waves. The Maldives offers a piece of paradise for everyone, whether you choose to indulge in restorative spa treatments, stroll hand in hand along the beach with your significant other, or simply unwind in a hammock beneath the swaying palm palms.
Don't let this chance to travel to paradise pass you by. Book your 4 Days, 3 Nights Maldives Trip today and let us help you have a life-changing experience. Get ready to be mesmerised by the pristine beauty, gracious hospitality, and unmatched
Let go for a camp brings you the most sought-after trip in India –Manali ,  in this short but sweet 3 Days 2 Nights Manali Trip.
Manali is a high-altitude Himalayan resort town in India's northern Himachal Pradesh state. It has a reputation as a backpacking center and honeymoon destination. It is a rustic enclave known for its cool climate and snow-capped mountains, offering respite to tourists escaping scorching heat of the plains. The tourism industry in Manali started booming only in the early 20th century, mainly because of its natural bounties and salubrious climate.
Kulu is located in the lush green mountains with perennial water falls and gushing streams, Kullu's beauty is dear to people visiting this wonderful town in Himachal Pradesh. Kullu is an open valley that is flanked by majestic hills covered with Deodar and Pine trees from all sides. It's also a jumping-off point for paragliding.
You will get to explore the finest of both Manali and Kullu on this 3 Days 2 Nights Manali Trip. Discover Manali's beauty as you stroll through its narrow alleyways, stop at age-old temples, and savour delectable regional food. Take in the cool mountain air while admiring the majestic majesty of the snow-capped mountains.
The journey also includes a stop at Kullu, where you can see the beautiful streams and tumbling waterfalls that make this region a haven for nature lovers. Try risk-taking hobbies like paragliding to experience the surge of excitement as you soar over the beautiful, blue skies.
This 3 Days 2 Nights Manali package offers both a tranquil retreat in the middle of nature and an action-packed adventure packed with exhilarating events.
So prepare for an amazing trip to Manali and Kullu by packing your baggage. Create lifelong memories while taking in the area's beautiful beauty and cultural diversity. Get ready to explore the finest of Manali on your vacation by making your reservation right now.
We cordially invite you to join us on our 6 Days 5 Nights Rajasthan Trip, where you will set out on an exciting adventure across the alluring country of Rajasthan. Rajasthan gives visitors a genuinely immersing experience with its extensive history, magnificent palaces, vibrant culture, and varied landscapes.
The capital of the state is Jaipur. Geographical features include the Thar Desert in the west and the tail end of the Ghaggar River. Aravalli range is the only mountain range of Rajasthan, which is the center of tourism, includes Mount Abu and the world famous Dilwara temple in the ancient ranges of the world. Rajasthan has three (four after the addition of Ramgarh Vishdhari) tiger reserves, Mukandra Hills  , Ranthambore and Sariska and Keoladeo National Park near Bharatpur .It has been developed as a protected habitat for storks coming from remote Siberia and a large number of local species of birds. Bharatpur is the newest division of Rajasthan.
The smallest district of Rajasthan in terms of area is Dhaulpur , and the largest district is Jaisalmer. The hottest place in India is Phalodi Jodhpur. A lot of solar power plants are being set up in Phalodi.Jaipur, Jodhpur and Udaipur are three major tourism destinations in Rajasthan. All three famous for their many palaces and forts and lakes and hills, however, manages to maintain a very distinct flavour in the experiences that they have kept in store for you.
The Pink City, the capital of Jaipur, is where our journey starts. You'll be mesmerised by the stunning architecture of the palaces and forts in this area, which serve as a reminder of the region's regal past.Exploring Rajasthan's wildlife sanctuaries would excite nature lovers.We'll stop in at the charming cities of Jodhpur and Udaipur as we come to an end of our adventure. Known as the Blue City, Jodhpur
You will become completely engrossed in Rajasthan's rich culture, gracious hospitality, and bright colours on this tour. Join us on this unforgettable 6 Days 5 Nights Rajasthan Trip, where every experience will leave a lasting impression on your heart and spirit.
Flanked by the Arabian Sea in the West, the towering Western Ghats in the East and networked by 44 interconnected rivers, Kerala is blessed with a unique set of geographical features that have made it one of the most sought after tourist destinations in Asia. A long shoreline with serene beaches, tranquil stretches of emerald backwaters, lush hill stations and exotic wildlife, are just a few of the wonders that await you once you crossover to the other side. And what's more, each of these charming destinations is only a two hour drive from the other – a singular advantage no other place on the planet can offer. With our 7 Days 6 Nights Kerala Trip, you can discover Kerala's entrancing beauty. As you go off on a tour filled with stunning vistas and life-changing encounters, immerse yourself in the allure of this tropical region.
Kerala is a place of amazing natural beauty as well as an incredible variety of fauna. Experience exhilarating safaris and see majestic elephants, secretive tigers, and a variety of bright birds in their natural settings. It's an opportunity to admire Kerala's abundant biodiversity and form a deep connection with nature.
You will be welcomed by the warm warmth and lively culture of the locals throughout your journey. Enjoy the delicious food, which is full of flavours and spices that will tempt your palate. Immerse yourself in the colourful tapestry of Kerala's cultural history by learning about the ancient art forms and traditions that have been passed down through the years.
Whether you enjoy the outdoors, are looking for adventure, or are just looking for peace and quiet, our 7 Days 6 Nights Kerala Trip guarantees an amazing experience. There is never a better time to explore this tropical paradise because it has a pleasant climate all year round. Join us on this amazing tour to make unforgettable experiences that will last a lifetime.
Nepal with rich ancient cultures set against the most dramatic scenery in the world is a land of discovery and unique experience. For broad minded individuals who value an experience that is authentic and mesmerizing, Nepal is the ideal destination. Come and revel in the untouched and the undiscovered and uncover yourself With our 8 Days 7 Nights Nepal Trip.
It is unsurpassed that the sheer diversity Nepal boasts, from steamy jungle and Terai to the icy peaks of the world's highest mountains means that the range of activities on offer. Trekking, mountaineering, rafting in spectacular scenery are just three things Nepal is famous for. Activities as diverse as Elephant Polo and a micro-light flight through the Himalayas show that in Nepal, the only boundary is your imagination. With 15 National & Wildlife Parks (two are UNESCO Heritage sites) Nepal is one of the last places on earth you can spot the Asiatic rhinoceros and the Royal Bengal Tiger.
For many, Nepal's greatest attraction is its people. The traditions and famous hospitality of its many different groups are indeed a major part of what makes Nepal so special. From remote mountain villages to medieval hill-towns and the ancient cities of the Kathmandu Valley, the people of Nepal are always welcoming. Come and experience the strong and unique flavors of Nepalese cuisine, prepared with love and a depth of flavor or join in and celebrate at one of the many festivals year round. In fact, with more festivals than days of the year, there is nowhere else in the world that can offer as many festivities as Nepal.
Uncover the depths of Nepal's allure and embark on a journey that promises discovery, authenticity, and a lifetime of cherished memories. Join us on our 8 Days 7 Nights Nepal Trip and let the magic of this remarkable land captivate your senses.
"Lets go for a camp" brings you the most sought-after trip in India – The Golden Triangle. The 6 Days 5 Nights Golden Triangle Trip connects the glorious yesteryear cities which still stand tall both with their unique monuments and culture. Starting from Jaipur , we would cover the famous palaces and the pink city there. Then we would be moving to Agra – the city of eternal Taj Mahal. The trip ends after exploring Delhi for two days.
India's golden triangle is a Tourist circuit which connects the national capital Delhi, Agra and Jaipur. The Golden Triangle is so called because of the triangular shape formed by the locations of  Delhi , Agra and Rajasthan on a map. The trips includes desert landscapes of Rajasthan , then to the site of Taj Mahal at Agra and Delhi. The Golden Triangle is now a well-travelled route providing a good spectrum of the country's different landscapes. The circuit is about 720 km by road. Each leg is about 4 to 6 hours of drive.
Welcome to the 6 Days 5 Nights Golden Triangle Trip. You will be completely immersed in India's rich history and complex cultural tapestry on this amazing 6 Days 5 Nights Golden Triangle Trip. Our tour starts in the fascinating city of Jaipur, where you will be enthralled by the magnificent palaces and bustling markets that line the streets' pink hues. Discover the lavish Amber Fort, take in the Hawa Mahal's breathtaking architecture, and savour the vibrant traditions of this regal city.We will next travel to Agra, where the Taj Mahal, a timeless masterpiece, is located.The bustling metropolis of Delhi, where the antique and new mix in perfect harmony, is where we will arrive after travelling the Golden Triangle.
Unlock the delights of India's golden triangle by joining us on this 6-day, 5-night trip. Take time to explore its fascinating history, stunning architecture, and lively culture. Prepare yourself for a memorable journey that will leave you with priceless memories by packing your baggage. This is the Golden Triangle, welcome!
Welcome to the 3 Days 2 Nights Goa Trip, delivered to you by way of Let's Go for a Camp! Get ready to embark on an unforgettable journey in the colorful coastal state of Goa, India. Known for its solar-kissed beaches, eclectic nightlife, and rich cultural history, Goa offers a super blend of relaxation and pleasure. Whether you're a seashore lover, a journey seeker, or a history enthusiast, this ride has something for each person.
During this action-packed adventure, you'll have the opportunity to discover the pristine beaches of Goa, indulge in interesting water sports activities like parasailing and jet skiing, and witness breathtaking sunsets over the Arabian Sea. Immerse yourself in the laid-lower-back Goan lifestyle as you have fun with delicious seafood, dance to live music at seaside shacks, and revel in the vibrant nightlife that Goa is famed for. With Let's Go for a Camp as your relied-on guide, get geared up to create lasting recollections and find out the actual essence of Goa.
Let's Go for a Camp makes sure you have a comprehensive understanding of this alluring location during your 3 Days 2 Nights Goa Trip.Goa is not simply known for its beaches; it is also rich in culture and history. During your3 Days 2 Nights Goa Trip, we will take you on a historical tour of old forts and colonial buildings. Discover the magnificent Fort Aguada, a Portuguese fortress from the 17th century, and be awed by the expansive views of the coastline it offers. As you stroll through Old Goa's lovely streets and admire the stunning churches and cathedrals that serve as memories of the area's colonial past, immerse yourself in the rich Goan heritage.
Our 3 Days 2 Nights Goa Trip is sure to be a wonderful journey with Let's Go for a Camp as your dependable tour guide. Pack your luggage, bring your passion, and get ready to explore Goa's true essence. Goa is a place that captures the imagination and leaves visitors wanting more.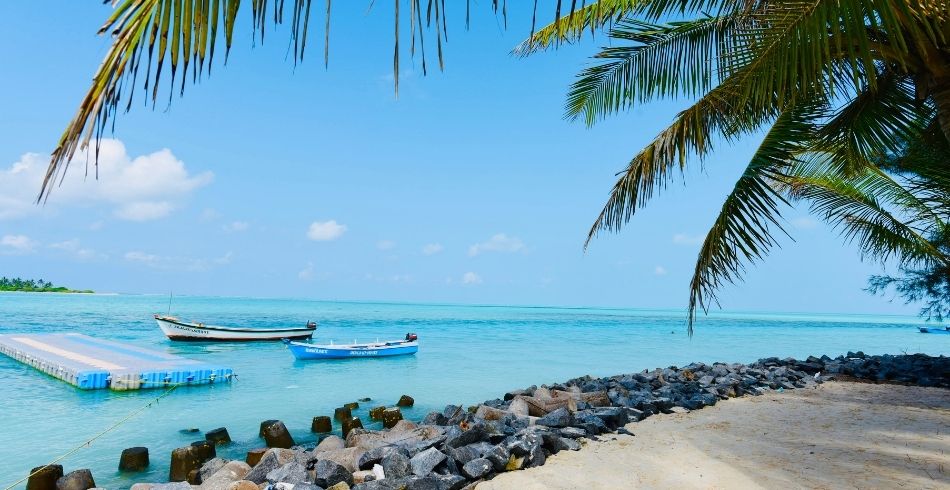 Letsgoforacamp brings you the most sought-after trip in India – India's smallest Union Territory 4 Days 3 Nights Lakshadweep Trip. Lakshadweep is an archipelago consisting of 36 islands with an area of 32 sq km. All Islands are 220 to 440 km away from the coastal city of Kochi in Kerala, in the emerald Arabian Sea. The natural landscapes, the sandy beaches, abundance of flora and fauna and the absence of a rushed lifestyle enhance the mystique of Lakshadweep. The islands are well connected by regular flights from Kochi. The islands are famous for their rich marine life due to the stable temperatures of the waters. Lakshadweep islands are a famous beach destination of India with crystal clear blue waters and coral reefs.
Experience Lakshadweep's captivating beauty on our unique 4 Days 3 Nights Lakshadweep Trip. Prepare to be enthralled by the gorgeous sandy beaches and undisturbed natural sceneries that surround this enchanting archipelago as you set out on this remarkable experience. Lakshadweep offers a really one-of-a-kind and immersive experience with its 36 islands covering a total area of 32 sq km.
Just 220 to 440 kilometres from the coastal city of Kochi in Kerala, you may escape the hectic city life by travelling through the emerald waters of the Arabian Sea. The Lakshadweep islands welcome you with open arms, ready to share their secrets and reveal a world of peace and tranquilly.
Lakshadweep's attractiveness comes from both its rich flora and fauna and its magnificent environment. Be prepared to encounter a wide variety of marine life as you explore the islands. Lakshadweep is a sanctuary for snorkelers and scuba divers because the waters surrounding the islands maintain steady temperatures, which have fostered vibrant coral reefs.
Reaching this gorgeous location has never been simpler thanks to easy aircraft connections from Kochi to the islands. Why then wait? Come along on this wonderful trip with us to Lakshadweep, India's smallest Union Territory, and discover its beauties. Allow the bright coral reefs and beautiful, blue waters to carry you to a place of unadulterated bliss. Today, reserve your 4 Days 3 Nights Lakshadweep Trip and set out on an unforgettable journey.